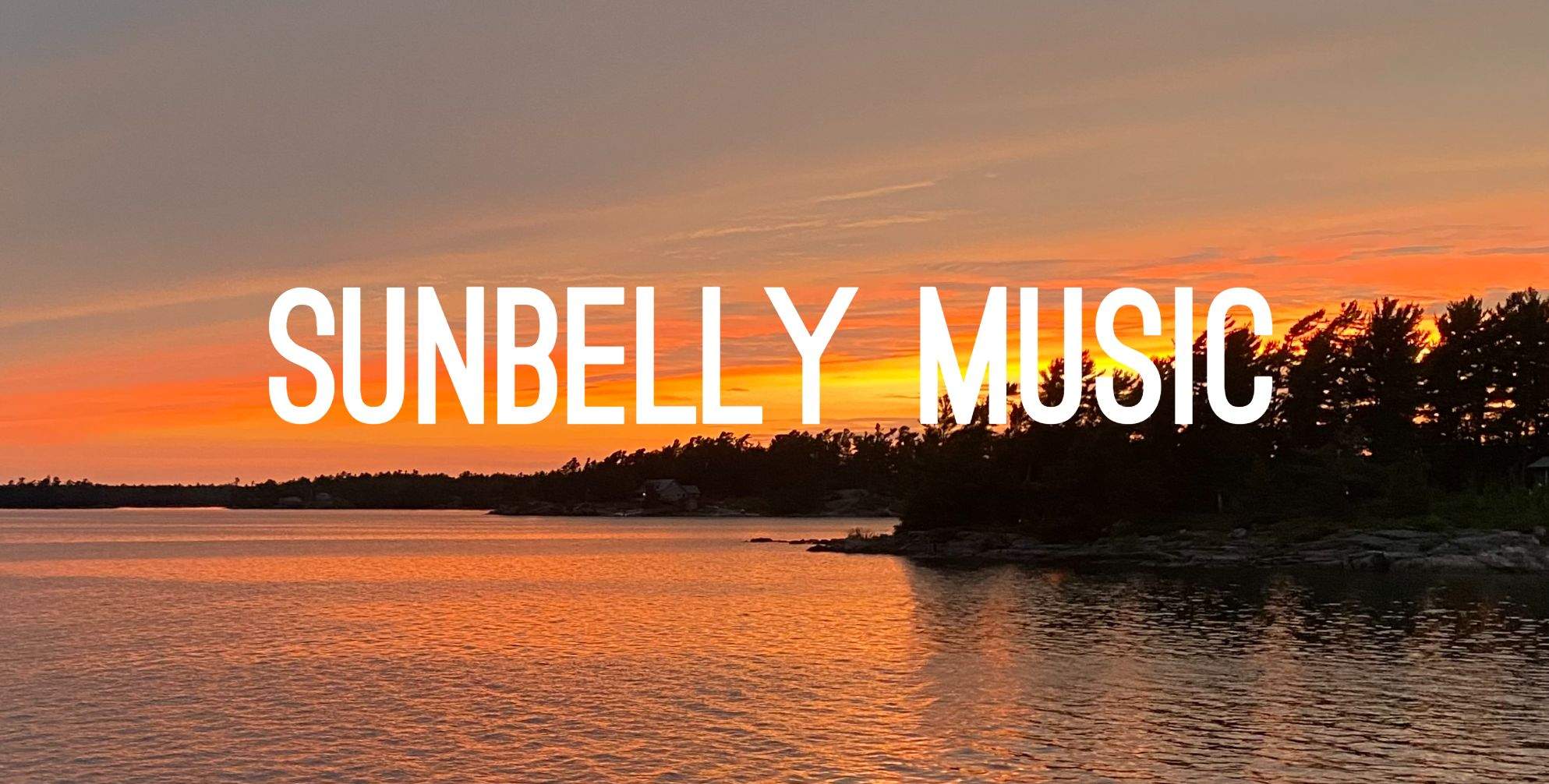 Sunbelly Music is an independent label based in Toronto, Ontario. It's primary role is a vehicle to release Barry Muir's self produced albums. Over the past ten years, Barry has released as many albums on Sunbelly, most recently, In The Meantime recorded in Nashville, Tennessee and Toronto, Ontario. Others include Gentle, The Wild and Beautiful, Salt in the Wound, This Guitar and I, Surest Comfort, California, Down to Fumes and Beba, all receiving airplay around the globe.
For more information contact us at: sunbellymusic@gmail.com
Barry Muir 2023
Looking back at my life, some of my fondest memories are the musical moments; the gigs where everyone including the crowd is in sync, the late night/all night recording sessions, the traveling from coast to coast and of course the many great musicians I've played with over the years. I'm grateful for the many bands I've played in, particularly the ones that always strived to reach new heights; The Payola$, Barney Bentall and the Legendary Hearts, The Blue Shadows. But like most bands, there's that gig you know is probably the last. It's usually a bitter-sweet moment and usually an ending to a brotherly comradery formed over years.
Then there's those that reach a point where they say to themselves, "perhaps it's time to get a real job". That point came for me years back, but I never gave up the bug. Now I feel I've come full circle and I'm able to get back to the music whole-heartedly without the hardships.
In The Meantime is my tenth solo effort in as many years. As last year's release, Gentle made its way around the globe to at least 94 different countries and on to 300 playlists on Spotify alone, I was busy writing and recording. For the past four years, I've got together with Joanne Stacey and Lucy LeBlanc for a songwriting session twice a month on Skype, Lucy and I for many more years, I've lost track. We've got a great system; I'll pick up my guitar an hour or two before we meet and sing whatever melody pops into my head, that turns into a few words which eventually turn into a few lines that I jot down. I then record the idea on my iPhone so I don't forget it. When we meet up, I'll play Joanne and Lucy the idea on my guitar and we'll then discuss a potential story from the lines I sing. It's so much fun to steer a few dumb lines into a full-blown story. Then we each have access to a shared google doc and we start jotting down lines. Once we have a few verses written, a chorus always seems to effortlessly fall out of the sky. We've never spent more than an hour writing a song. I then take our newest baby and record a demo of it in my own studio. Out of all the songs we write during a year, there's always those standouts that we can't wait for people to hear and those are the ones that make their way onto the albums.
In The Meantime – Album Notes
2022 was an exciting year for me with the release of Gentle. My audience grew considerably from previous years thanks to the many generous reviews from the Indie Music Press and the four singles with accompanying videos I released. I hope to build on that success with my newest album, In The Meantime slated for release March 23rd.
The first single from the album is Home In A New York Minute. It's an old saying believed to have originated in Texas comparing the laid back pace of a Texas lifestyle to the opposite in New York. It fits the song's storyline perfectly when the singer finds himself in Texas only to realize he's left everything behind in Buffalo and can't get home quick enough.
Like Gentle, most of the songs on In The Meantime were once again written by myself, Joanne Stacey and Lucy LeBlanc. However, the title song, In The Meantime is written by myself, Marla Rubenstein and Lucy LeBlanc as well as one other song, the album's opening track - One, Two, Three. The album's third cut, I Want You To Live With Me is written by me alone. The song There You Were is about finding the love of your life when you least expect to, is written by myself and Joanne Stacey while the song Windowpane is written by myself and Lucy LeBlanc. All others were written by myself, Joanne and Lucy. The songs were recorded in Nashville, TN as well as Toronto, ON. The album is produced by myself, Chip Hardy and Rod Lewis. It features the same line up of great musicians as Gentle and The Wild and Beautiful including Britt Savage on background vocals who at this point, I can't imagine recording without.
Watch "There You Were" from Barry's album In The Meantime
Watch "Home In A New York Minute" From Barry's newest album, In The Meantime
Watch "Windowpane" from In The Meantime
Some Review Highlights for Barry Muir's "Gentle"
"... magnificent ... everything we love in Pop Rock, Acoustic Guitar...a very soothing voice..."
InfoMusic Blog
https://www.infomusic.fr/barry-muir-nous-devoile-le-clip-video-shes-a-little-wildflower/
"...a very enjoyable tune, amazingly sung and played...a very catchy chorus...amazingly produced... the perfect sound for the genre."
GIVEN TO ROCK
https://www.giventorock.com/2022/03/barry-muir-shes-little-wildflower.html
"... gorgeous new track... crisp, soul-touching...She's a Little Wildflower is a gorgeous number with intense, crisp instrumentality...The song is a must add to your self-love playlist, and definitely to your rock and upbeat playlists too!"
SINUSOIDAL MUSIC
https://sinusoidalmusic.com/2022/03/19/barry-muir-shes-a-little-wildflower-classic-beats/
"...one of his most honest recordings...He's got the charisma of a troubadour and the skillset of the singer/songwriter...Muir's a very talented player, and he's letting us know that all too vividly here."
INDIE BAND GURU
https://indiebandguru.com/barry-muir-shes-a-little-wildflower/
"…original...songs that explore self-awareness, optimism, breaking away from strife, and even acknowledging inescapable truths...both timeless and very refreshing…"
GASHOUSE RADIO
http://gashouseradio.com/2022/03/barry-muir-releases-new-single/
"majestic new single...takes the essence of its parent LP to the next level while giving us all of the trademark Barry Muir-isms that we've come to know and love about his music...He's got gifts to share, and they're on full display here."
NEUFUTURE
https://neufutur.com/2022/03/shes-a-little-wildflower-by-barry-muir/
"A beautiful musical discovery that feels good!"
DIRECT ACTU
https://direct-actu.fr/2022/03/21/barry-muir-shes-a-little-wildflower/
Watch "She's A Little Wildflower" from Barry's album, Gentle
Watch "A Girl Like You" from Gentle
Watch "Weathered The Storm", the first single from Gentle
Watch "Better Together" from Gentle
Listen to "Bending the Strings" from The Wild and Beautiful
Other projects: Down to Fumes
Beba was recorded over the summer of 2016 after Moroccan lyricist, Amine Masror sent Barry a stack of lyrics. The songs poured out effortlessly from there and this classic album was born. The album received radio play in 25 countries around the world and can still be found on top 10 indie playlists such as https://www.numberonemusic.com/beba .
Listen to a song from each of the last six Sunbelly Music releases
My Spotify Playlist "The Best Of Barry Muir"
Gallery From Over The Years